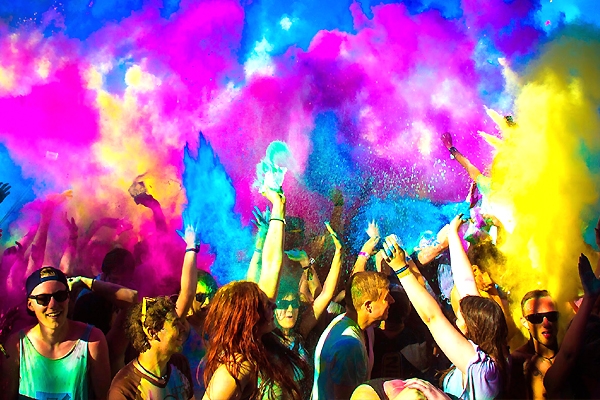 Holi, the festival of colors is celebrates the coming of Spring, the joy of friendship and equality for all. Be ready to play Holi in New York. The NYC Bhangra Dance Company is organizing an event to celebrate the the festival of Holi. Don't miss! The event is scheduled to be held on Saturday, 30 Apr 2016, at  Dag Hammarskjold Plaza (near UN building) 833 1st Ave New York, NY 10017. The celebrate will begin at  11:00 Am.
The organizers are inviting you all to join them for the 7th edition of New York's own and exclusive Festival of Colors - NYC Holi Hai 2016! They are welcoming you for the happiest festival in New York City! They are encouraging all nationalities and ethnicities to participate!
According to organizers, the program highlights are colors, music, culture, dance, food, and much more! The admission is free! Colors from outside will not be permitted and make sure to wear white because this party gets colorful.
Event Details:
Name: NYC Holi Hai 2016 in New York!
Organized by: NYC Bhangra Dance Company
Venue: Dag Hammarskjold Plaza (near UN building) 833 1st Ave New York, NY 10017
Date & Time :Sat, 30 Apr 2016, 11:00 Am
Phone: 212-372-8001

- Nandini