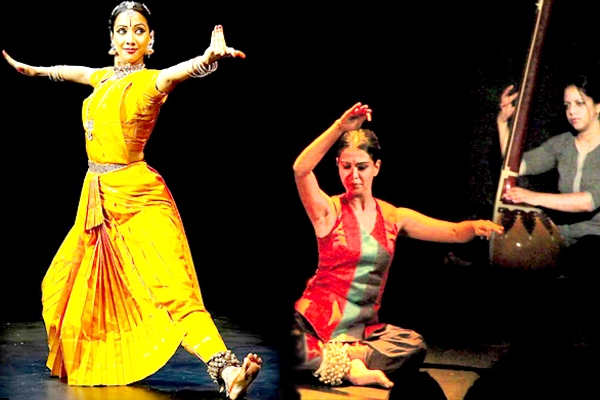 The World Music Institute is organizing its annual Dancing the Gods event in New York on 23 & 24 April, 2016  at the Symphony Space Broadway @95th Street New York, NY 10013. The event is scheduled to be begin at 8 PM on first day and at 7 PM on the second day.
According to organizers, the event unites some of the world's most talented Indian classical dancers with live musicians for two spectacular nights of performances, lecture-demonstrations, and chat & chai artist receptions, bringing the audience closer to the artists.
On the first night  Saturday, April 23,  Mythili Prakash will give her performance on  JWALA – The Flame A breathtaking Bharatanatyam. She is a dynamic young artist, who is making waves in India and around the world. This production explores the multiple resonances of Jwala, the flame, as a symbol of life and spirit, both physically and metaphysically.
On the second night, Sunday, April 24, a powerful dance/theatre work by a compelling performer trained in Khatak dance and Hindustani music. Rage and Beyond: Irawati's Gandhari won two prestigious theater awards at META (India) in 2015.
The event tickets are start at $35.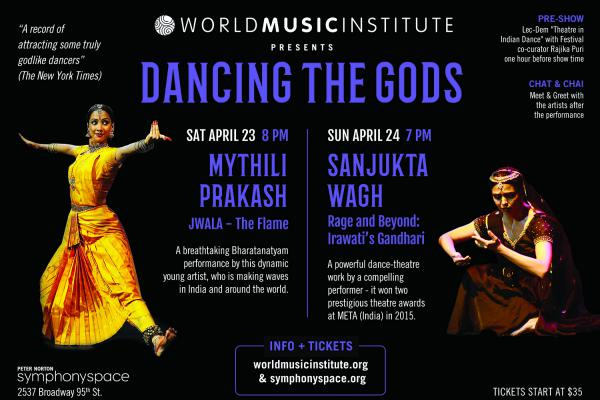 Event Details:
Name: Dancing the Gods!
Organized by: World Music Institute
Venue:  Symphony Space Broadway @95th Street New York, NY 10013
Date & Time :Sat, 23 Apr 2016 – Sun, 24 Apr 2016 8pm / 7pm
Nandini