'Anonymous Group' – Know Everything About The Secret Hacktivist Group That Government Fears
June 02, 2020 13:30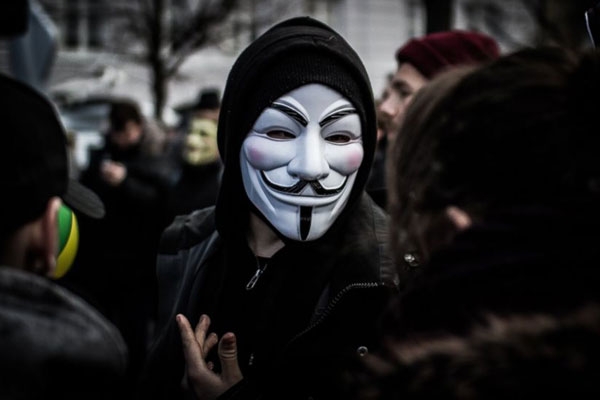 (Image source from: abcnews.com)
Following a few years of silence, it looks like the popular hackers and activist group, Anonymous are back to support the riots charged by the Black community demanding justice against police brutality.
On May 29,2020, four days after the death of George Floyd, Anonymous took to Facebook to release a video threatening to expose all the crimes committed by the Minneapolis Police Department if they failed to provide justice for Floyd's murder.
The resurgence of this group took the entire world and the Internet by a storm.
Following the release of the video from Anonymous, the Minneapolis Police Department's website started experiencing weird malfunctions happening as it crashed and later witnessed the captcha on the bots.
Netizens believe that the hack was conducted by the Anonymous group and it is likely that they have also breached into the security of the Minneapolis Police department.
While several people have been celebrating the resurgence of this group, some are still skeptical as to who the group is and what they represent.
Who is Anonymous Group?
Anonymous is one of the most popular groups of hackers around the world. This decentralised organisation is spread across the world and is a unanimous group that doesn't function around any kinds of heirarchy.
They are believed to come together during times of crisis and to send out political messages. Their main objective is to support activities and raise awareness that have been oppressed. Their activities are often anti-establishment and do receive a huge support from the people across the world.
Prior history of presence
Anonymous Group has also held prior cyber attacks against the companies that have worked towards the risks of copyright preservation. They have been very vocal about their consistent hate towards the subject for a fact that it restricts free speech among people.
The biggest operation carried out by them was back in 2010, was called the Operation Payback that attacked multiple movie and art studios along with the production houses for the copyright protection groups.
Anonymous has also attacked several of the corporate entities around as well. The group attacked PayPal with a DDos Cyber attack which made them lose $5 million. They had also targeted some of the vocal criticises of Wikileaks as well.
By Somapika Dutta