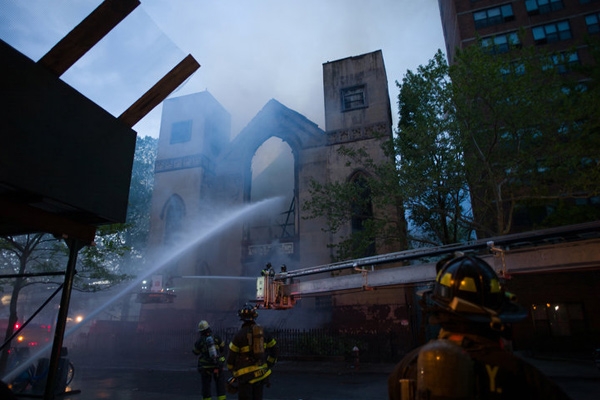 A massive fire broke out through an abandoned Lower East Side synagogue that once housed the New York's oldest Jewish congregation.
It took nearly two hours for the Fire Department to control the fire that started at around 7 p.m., a spokesperson said. No casualties were reported and investigators are trying to investigate the cause of the fire.
The incident occurred at 60 Norfolk Street, which is the home of Beth Hamedrash Hagodol, a 167-year-old city landmark that was built in 1850.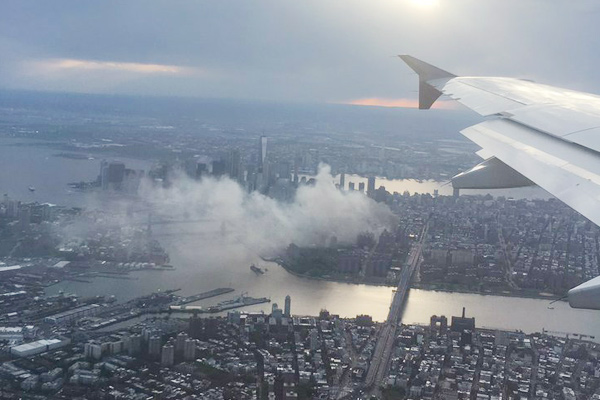 Smoke rises above Manhattan as firefighters battle a blaze at a synagogue.
The synagogue was designated as a city landmark in 1967 and was shut down in 2007.
The Gothic Revival-style building was built as a Baptist church and purchased in 1885 by the Orthodox congregation Beth Hamedrash Hagodol.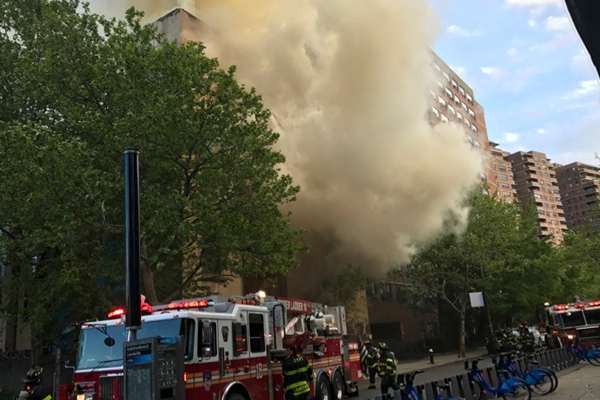 The building was in the path of demolition in 1967, but was saved when Rabbi Ephraim Oshry secured a landmark designation.
In 2001, another fire destroyed the building's roof and ceiling.
According to a video recorded by the Lower East Side Jewish Conservancy from 2008, the interior of the synagogue was suffering due severe negligence, with crumbling ceilings and debris inside.
The Department of Buildings issued a violation to the synagogue's owners in 2011 citing collapsed ceilings. The records show that the violation remains open more than five years later.
AMandeep