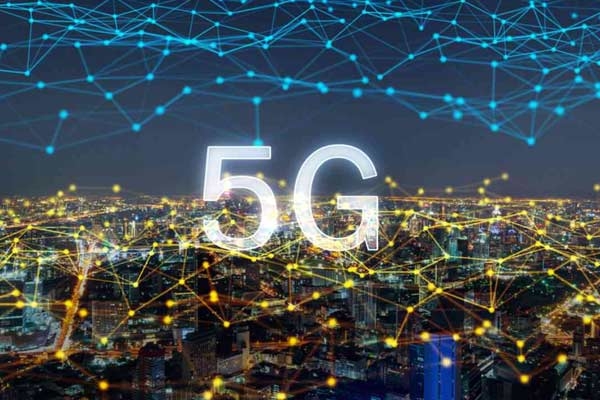 (Image source from: newsd.in)
The government of India decided to roll out 5G and the auction for the spectrum that takes the internet data and the telephone signals to the next level in the country. The total offer is expected to touch Rs 4.3 lakh crores. Mukesh Ambani's Reliance Jio is the frontrunner to win the bid in the country. The others in the race are Vodafone Idea, Sunil Mittal's Bharti Airtel and Gautam Adani's Adani Enterprises. 5G offers ultra-high speed internet that is 10 times faster than 4G and billions can share the data in real-time. The users can also download a high-quality video or a movie to their mobile device in just seconds through 5G. The auction is held for low (600 MHz, 700 MHz, 800 MHz, 900 MHz, 1800 MHz, 2100 MHz, 2300 MHz), mid (3300 MHz) and high (26 GHz) frequency bands.
The bidding commenced at 10 AM and it is expected to end up at 6 PM. It will continue tomorrow till the bidding comes to an end. The auction days will depend on the demand for radiowaves. A 5GB movie can be downloaded in 35 seconds which took 40 minutes in 4G. The Telecom Department is expecting Rs 70,000 to Rs 1,00,000 crores from the auction of 5G. Reliance Jio has made Rs 14,000 crores Earnest Money Deposit (EMD) and Adani Enterprises made Rs 100 crore deposit. EMD had four applicants. Airtel has kept Rs 5500 crores and Vodafone Idea comes with Rs 2200 crores.
By Siva Kumar