Tagore's Bengali Independence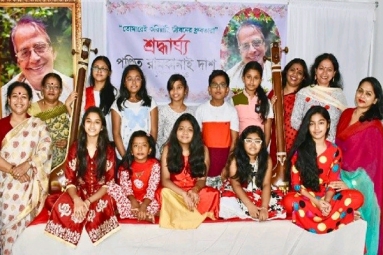 About this Event
Tagore's Bengali Independence
Tagore's Bengali Independence held at Ps 69 Jackson Heights New York.
In honor of Nobel Laureate Rabindranath Tagore, Sangeet Parishad has organized an evening dedicated to the raga-based Tagore songs. The program will demonstrate Tagore songs that are based on dhrupad and khyals in different ragas, as well as folk influences and Dance.
The second half of the program will focus on pure classical performed by guest artiists.
EVENT TITLE & ADDRESS
STARTS FROM
TV Asia Auditorium,
76 National Road,
Morristown, NJ 08817