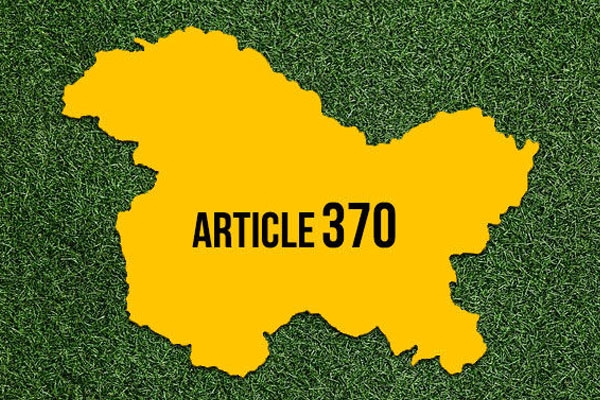 (Image source from: Live Law)
Amid ruckus in parliament and mounting tensions in Jammu and Kashmir, Home Minister Amit Shah on Monday scrapped Article 370 from Indian constitution.
Now the state of Jammu and Kashmir will be bifurcated into two Union territories Jammu & Kashmir, and Ladakh.
Making the announcement in Rajya Sabha, Amit Shah said the Union Territories in Ladakh will have no legislature like Chandigarh while the other Union Territories of Jammu and Kashmir will have a legislature like Delhi and Puducherry.
"Kashmir and Jammu division will be separate Union Territory with the legislature," Amit Shah told the Rajya Sabha on Monday as he announced the creation of Union Territory of Ladakh.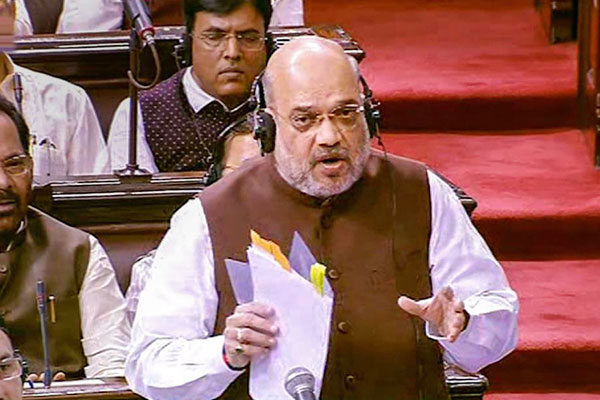 (Image source from: Scroll.in)
The government on Monday imposed curfew in entire Kashmir with section 144 being put in several districts. Mobile phones and internet services are also shut down. Three most prominent politicians from Jammu and Kashmir Mehbooba Mufti, Omar Abdullah and Sajad Lone were placed under house arrest last night.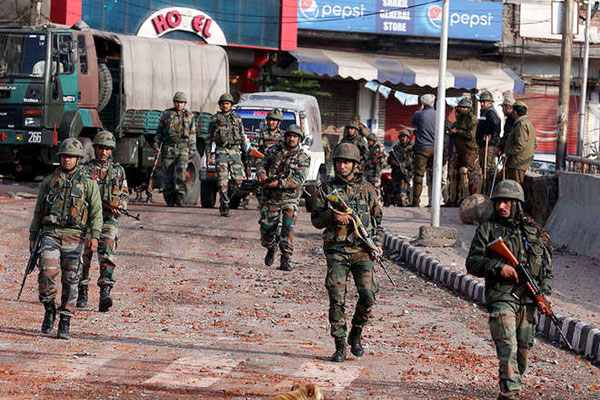 (Image source from: The Economic Times)
With regard to the central government on abolishing or trying to amend Article 35A and article 370, which gave a special status to Jammu & Kashmir, political leaders voiced their opinion with some calling tinkering with Article 35A 'like setting powder keg on fire', while others have supported the idea of calling it a move to unify of the country.
History of Article 370

On October 17, 1949, an Indian activist poet, and freedom fighter in the Indian independence movement, Maulana Hasrat Mohini, questioned regarding the insertion of Article 370 in the Constituent Assembly and asked for the reason of discrimination because of this.

Besides Mohini, the architect of the Indian constitution, Dr. B.R. Ambedkar, refused to draft Article 370. The first Deputy Prime Minister of India Sardar Vallabhai Patel was also against the inclusion of Article 370.

The article was finally drafted by GopalaswamiAyyangar, who was a minister without portfolio in the first Union Cabinet of India but was looking after Kashmir affairs and later as the railway minister. He was favoring Article 370 because Kashmir at that time was not ready to be integrated in India, unlike other states, because of war with Pakistan over Jammu and Kashmir.

Even though the first Prime Minister of India Jawaharlal Nehru was in favor of Article 370, he said it was a temporary provision and would be abolished over a period of time.Thus, Article 370 was temporary and drafted with a hope that one day the state will become a part of India. But till date, it hasn't happened.

Sheikh Abdullah, the then appointed Prime Minister of J&K by Maharaja Hari Singh and Pt. Nehru, convinced Nehru to grant special status to Jammu and Kashmir because Abdullah wanted to rule the princely state as an autonomous ruler. Eventually, the Article 370 was drafted and included in the Constitution.
All About Article 370 and Its Provisions
1. Article 370 provides temporary provisions to Jammu and Kashmir, granting it special sovereignty.
2. Under Article 370, all the provisions of the Constitution which are applicable to other states are not applicable to Jammu and Kashmir.
3. As per the provisions of Article 370, the state's residents live under a separate set of laws, including those related to ownership of property, citizenship, and fundamental rights, as compared to other Indian nationals.
4. As a result of the aforementioned provision, Indian citizens from other states cannot purchase property or land in Jammu and Kashmir.
5. The emergency in the state can be declared only in case of war or external aggression.
6. Under Article 370, the Indian parliament does not have control to increase or cut down the borders of the state.
What Experts Say About Removing Article 370?
According to the Economic Times, legal experts point out that removing Article 370 comes with riders.
"There are practical problems in removing Article 370. There are a number of presidential orders issued under Article 370 extending a number of statutes and other provisions applicable in other parts of the country to J & K. If 370 go without any alternative, it will create practical difficulties", Kumar Mihir, Advocate on Record in Supreme Court was quoted as saying by Economic Times.
A Brief Look at What Will Change in Jammu & Kashmir

1. No special powers now
2. Single citizenship
3. Tri-color will be the only flag for Jammu & Kashmir
4. Article 356 applicable
5. Article 360 (financial emergency applicable)
6. Minorities will now be eligible for reservation
7. People from other Indian states will now be able to purchase property and land in Jammu and Kashmir
8. Right to Information (RTI) Act, 2005, will be applicable
9. Assembly duration in Union Territory of Jammu & Kashmir will be 5 years
By Sowmya Sangam