Free Yoga for Beginners in New York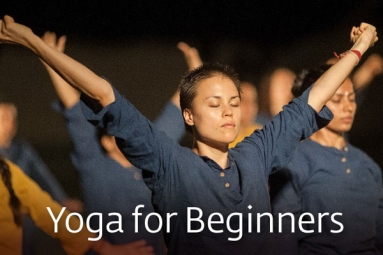 About this Event
Free Yoga for Beginners in New York
How successful you are in life simply depends on how well you can use your mind and body. This session offers simple, but powerful yoga postures to bring stability and balance.
Join us to learn simple yoga practices to balance and stabilize your system. No prior experience with yoga is necessary.
In this 90 minute session you will learn simple but powerful yoga postures to balance and stabilize your system.
-Can relieve chronic ailments
-Can relieve back pain, stress, anxiety and tension
-Strengthens the spine
-Takes only 5-10 minutes to practice daily
Designed by Sadhguru, a self-realized yogi and foremost authority in the field of yoga.
This session will be conducted by a trained isha facilitator, after which ongoing online support will also be available.
Please ensure to leave a 1.5 hour gap between your last meal and the start of the class.
Places are limited and still available.
Age 7 & up
This session is brought to you by Isha Foundation, an international non-profit aimed to bring well-being to everyone through yoga and meditation.
EVENT TITLE & ADDRESS
STARTS FROM
Mailroom - Cocktail Lounge,
110 Wall Street,
New York, NY 10005

Nassau Coliseum,
1255 Hempstead Turnpike,
Uniondale, NY 11553